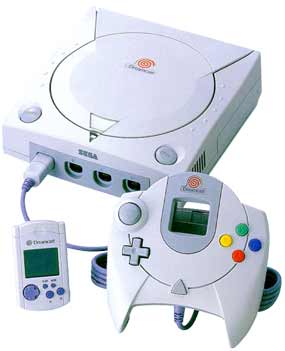 The Dreamcast is a home video game console released by Sega on November 27, 1998 in Japan, September 9, 1999 in North America, and October 14, 1999 in Europe. It was the first in the sixth generation of video game consoles , preceding Sony's
PlayStation 2 , Nintendo's GameCube and Microsoft's Xbox. The Dreamcast was Sega's final home console, marking the end of the company's 18 years in the console market.
---

REICAST IS THE BEST DREAMCAST EMULATOR ON ANDROID.

Reicast Dreamcast Emulator is an emulator for the last SEGA gaming console, the legendary Dreamcast console, which is perfectly designed to work with Android operating system. So, you will be able to play some of the most emblematic games in history, such as Shenmue, Jet Set Radio or Space Channel 5, on your mobile phone or tablet.
Before starting to play, you have to manually create the folder where you want to save the Dreamcast BIOS. In fact, you have to download the BIOS separately and save it to your Android device's memory. Only then will you be able to use the emulator.
Reicast Dreamcast Emulator doesn't have any configuration options at all. You just have to add the image of the game to any folder on your Android device and select it. The file will execute in seconds and you can start playing.
Reicast Dreamcast Emulator is a superb Dreamcast emulator that works wonderfully. As might be expected, it hasn't been tried with all of the games in the Dreamcast catalog, but it worked with almost all of the games tested.